DatsunVents.com
DatsunVents manufactures and sells vents for high windshield Datsun Roadster vehicles. These are the cars that are fall within production years 1968-1970.
Compare the difference between an original and our precision replicas.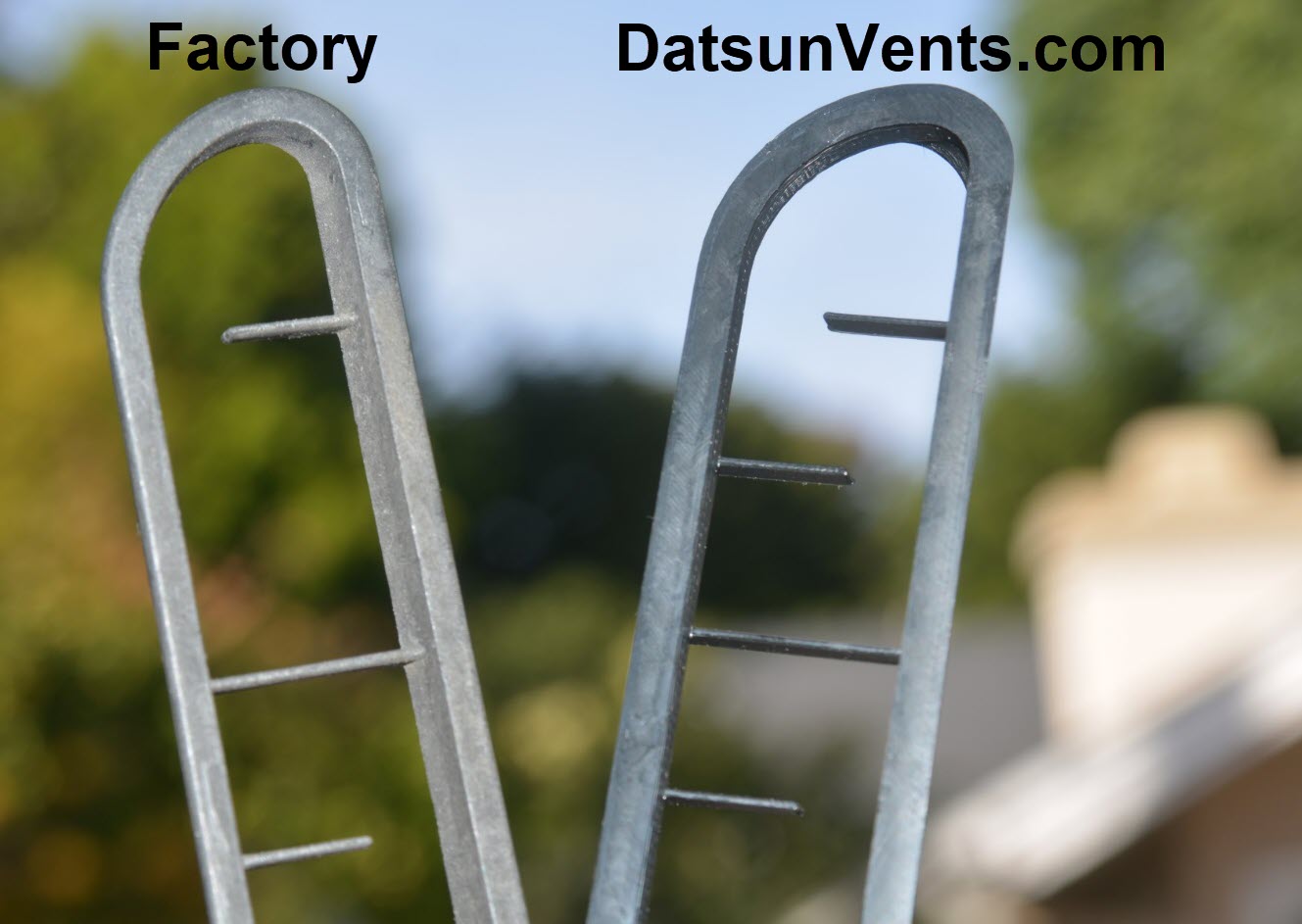 The car in this article below has DatsunVents installed!
Click on the article to read about this amazing car!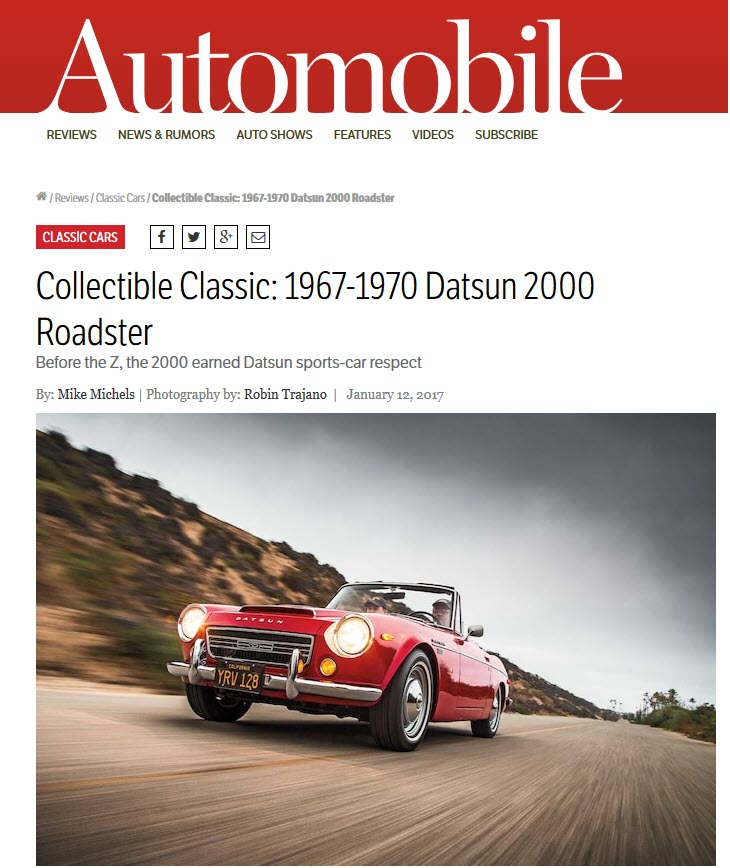 The DatsunVents Story (short version)
Initially this started as a project to replace the late model, high windshield vents on my 68 SRL311. I thought it would be a simple project but I became obsessed with doing it right. It took, over a year and close to, if not more than, 100 prints to get where DatsunVents.com is today. Many plastics were tested and most did alright in average California temperatures. As further testing was done, none of the plasics could hold up to the extreme hot day testing, so I went back to bench. With new plastics came many more hours of print testing, then UV exposure testing.

The vents are made in very low volume and are surprisingly very time consuming to make. A pair of vents take about 4 hours to complete so this is neither a high profit, high volume or a lucrative business. I do this purely to give back to the Datsun Roadster community.
Topside of Vent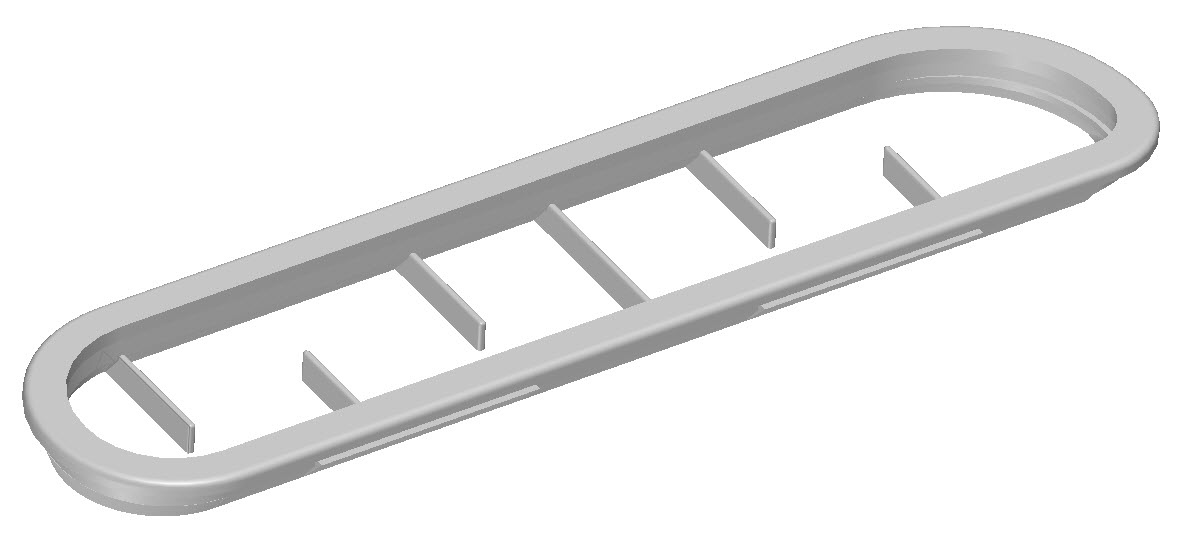 Underside of Vent (showing detail)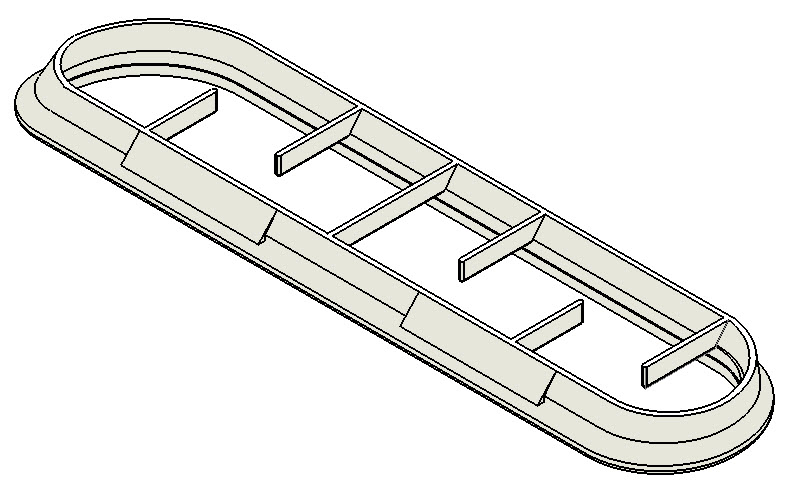 To place an order:
First: Specify if your dash type is: 1. A stock dash or dash with a hard plastic shell covering 2. A JustDashes covered dash or one you had covered with a maaterial like vinyl or thin leather.
USA:
For the lower 48 states, send $45 for one pair, $75 for two pairs or $100 for three pairs.

Pay by PayPal to orders@datsunvents.com (Clearly include your mailing address)

Or Pay by check, email me for DatsunVents address
Australia:
For Australia, send $55 USD for one pair or $85 for two pairs or $110 for three pairs.

PayPal account: orders@datsunvents.com (Include your mailing address, be clear as I am not familair with AU mailing address syntax)

Or Pay by check, email me for DatsunVents address
I do not have shipping costs on regions outside of the two listed above.
Orders will be shipped as stock becomes available. As of 10-31-21 the lead time is roughly 7 days between payment approval and shipping the order. This can change at any given time as I do not build them in mass quantities.
Coming soon:
Photo comparison between and Nissan grill and a DatsunVents grill, The DatsunVent 2018 model is nearly indistingushable from Nissan's when installed.
Updates:
01-20-2020 - New items listed soon
07-15-2018 - Sorry. Slightly back ordered. Give a week extra leed time for deliveries
01-26-2018 - Minor revision. These are nearly unidentifiable from Nissan originals when installed. Should be a show winner! Price remains the same.
10-10-2017 - A major revision. The new vent has thin rails just like the Datsun original vent. They are more fragile but if you need a show vent, this is it.
09-26-2017 - First official shipments are going out (These are known as the fat blade version)
09-25-2017 - A minor change was made to the design will gives a cleaner finish to the top outer edge.
09-23-2017 - Samples given out at Japanese Classic Car Show in Long Beach (These are known as the fat blade version)
09-09-2017 - A new plastic was certified tested, longer life under heavy UV ray sun exposure
To be added to DatsunVents news - send me an email: orders@datsunvents.com
Please support the Datsun Roadster community by:

Help other roadster owners
Support 311s.org website with a little donation "Donate Here" I don't know anyone else who does more for the community than Steve Allen who runs the 311s.org site to support all Datsun Roadsters
If you haven't been to the site then please join and be a part of the Datsun Roadster community

100% Made in the USA